More often than not, I'm treating my jewelry as the foundation of my outfit rather than the final layer. This could be because wearing a necklace, earrings, and rings (I talk with my hands!) on so many video calls helped me maintain some sort of creativity even when my clothing was pretty bland. With so many exciting jewelry brands that are revamping old styles or coming up with fresh designs of their own, I am here to bring you the five jewelry trends that are taking center stage right now.
About Organic CBD Skincare
The journey to creative inspiration can be an infinitely fulfilling one. When we are in alignment and our creativity is flowing, it seems as if all the world is opening up to us and revealing its beauty.
I own a lot of these necklaces because I feel like each brand does the trend differently and you can see their unique artistry each piece. I love the ones I know are handmade, because you know the designer chose each bead purposely and that every necklace is different. The brands that always come to mind with these necklaces are Ian Charms, a female-owned, handmade jewelry company based in LA, and Don't Let Disco, a female-owned, hobby-turned-brand jewelry company with the most unique beads.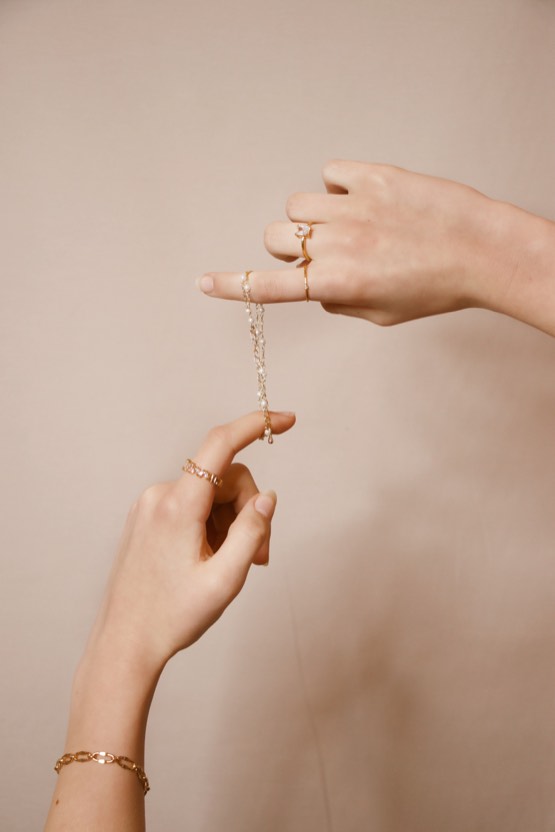 I wrote about all of my favorite colorful chunky ring brands back in April, and the trend is still going—maybe even ramping up. I see brands posting photos of hands with multiple rings on multiple fingers, and it seems to be inspiring their customers since I have been clocking the look everywhere and even doing it myself. I often wear two Keane rings on a single finger because these handmade glass rings look so cool stacked.
The brand La Manso now sells two rings together, and the brand Blobb even infamously posts hands with more than five fingers on them because the more rings, the merrier. It makes me want more fingers. Imagine wearing a fistful of these Bonbonwhims rings?
It could be the fact that astrology is leading our hopes and dreams, but there are so many zodiac, nameplate, and initial jewelry pieces overflowing the market. Stella & Haas makes a really beautiful Old English font nameplate necklace that helps illustrate. I personally also love this bubble initial from Ariel Gordon and this colorful initial pinky ring by Adinas Jewels.
My mom had a gold tennis bracelet I always loved growing up, meaning this isn't the trend's first rodeo. With tennis fashion, from mini skirts to racquet-embroidered polos and sweaters, growing in popularity, why not throw a tennis bracelet or necklace in the mix? I have a tennis bracelet and necklace from the Korean brand Flan and and can confirm the versatility of these jewels. These everyday pieces are so classic and will stand the test of time.
Not that it matters, because wear whatever you love, but I'm personally so relieved that the world is welcoming mixed metals. I remember being told you should only wear silver tones or yellow tones in jewelry, but never the two together. That rule doesn't exist in 2021 with brands exploring mixed metals in a big way.
Machete makes one of my favorite necklaces: this chunky interchangeable link necklace split in silver and gold. These pieces coordinate seamlessly with any other jewelry you're wearing, too.